Classic Cars & Motorcycle Listings Are ​FREE & No Final Selling Commission Fees!
Register Today ​​​​​FREE!
​We Do All The Advserting For You
​You Post It & You Sell It
About Us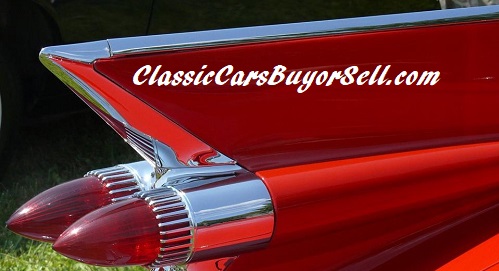 WHO WE ARE...
ClassicCarsBuyorSell.com is an online auction website created for buyers and sellers of Classic Cars, Old Trucks and Antique Motorcycles.
Classic vehicles applies to all vehicles at least 20 years or older in a condition which conforms to the original manufacturer's specifications and appearance.
ClassicCarsBuyorSell.com Does Not Allow Any Vehicle over the Year of 1999 On The Website & Will be Deleted Off The Website Without Warning!
PLEASE NOTE: Vehicles that are the year 2000 and Newer are not permitted on Classic Cars Buy or Sell .
As an auction site our platform enables multiple vendors to buy and sell Classic Cars, Trucks & Antique Motorcycles.
This allows sellers to post listings, of their Classic Cars, Trucks, Antique Motorcycles, Classified Ads, post photos and videos of their Classics, etc. This is a FREE Website, No Listing Fees, No Selling Commission Fees. This Website is for Classic Cars and Antique Motorcycles Only!
ClassicCarsBuyorSell.com has been built on a foundation of trust, integrity, and respect. We are proud to offer these values in our auction and business practices so our customers enjoy the optimal auction experience. The vehicles on our auction site have been comprehensively listed for your review. We invite you to come in, browse and find your dream ride!